I love traditional tiny houses, but I also enjoy seeing the amazing tiny house designs of other builders. Shipping container tiny houses have become increasingly popular in recent years. I love seeing the creative possibilities that people can make with these small spaces.
The Rustic Retreat XL is a 40′ shipping container tiny house built by Backcountry Containers, located outside Houston, Texas. The home, measuring 270 square feet, was featured on season four of Tiny House Big Living!
Backcountry Containers owner Jon Meier designed this Rustic Escape XL custom for Emily Flowers. The container house features a full roof deck, a large bathroom and a closet large enough to store Flowers' 200 shoes. The kitchen includes a breakfast bar and a farmhouse sink. There is also a freestanding range and an apartment size refrigerator.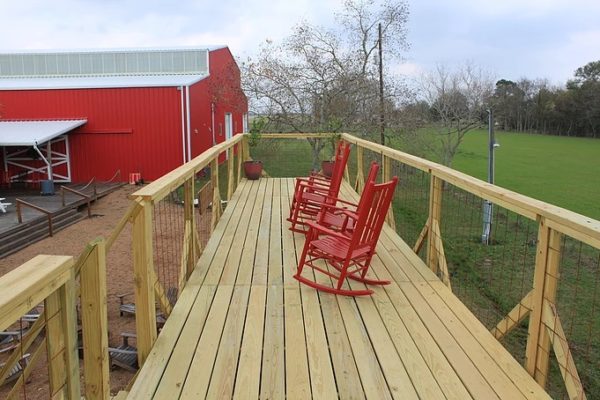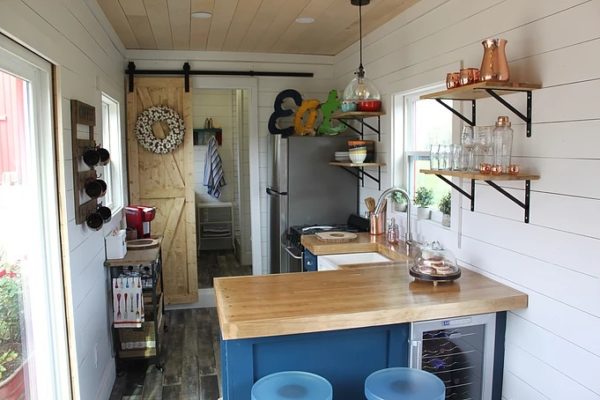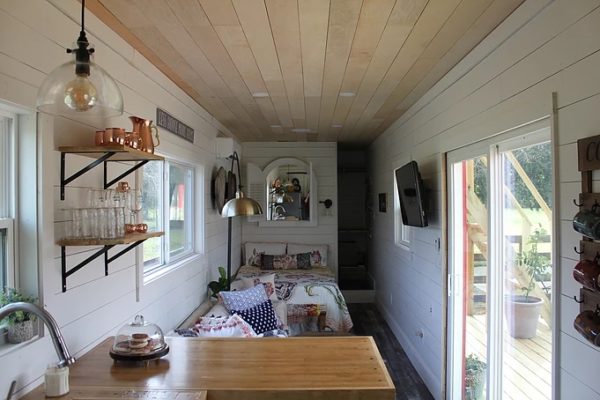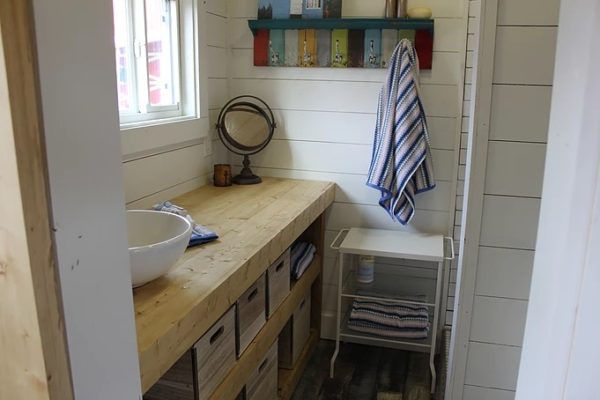 Rustic RetreatXL on Sale: $44,999
There are many options available for the Retreat. More details can be found on the Backcountry Containers website.