Fairchild's tiny house is larger and measures 675 square feet. It is designed for a 5 person family. Fairchild is the name given to the tiny home because it was built in Fairchild, Wisconsin. This is just a small sample of the gorgeous tiny house designs created by the Viva Collectiv group, who are passionate about creating tiny luxury homes. The exterior is a striking, stylish design featuring blue metal siding with some stone and wooden accents. The shed roof allows for maximum ceiling height within the home and gives the home a modern look. This tiny house can be built on a foundation. It is therefore larger than a tiny house that can be moved on wheels. This tiny house has 200 more square feet than the average tiny home on wheels. The problem is that if you want to build a tiny home on a ground, you will need to have some land. However, a tiny house with wheels can be taken anywhere you like and stored there. Officials are more likely accept tiny houses built on foundations of 400 square feet or larger as legal full time dwellings. But tiny houses on wheels have yet to be widely accepted.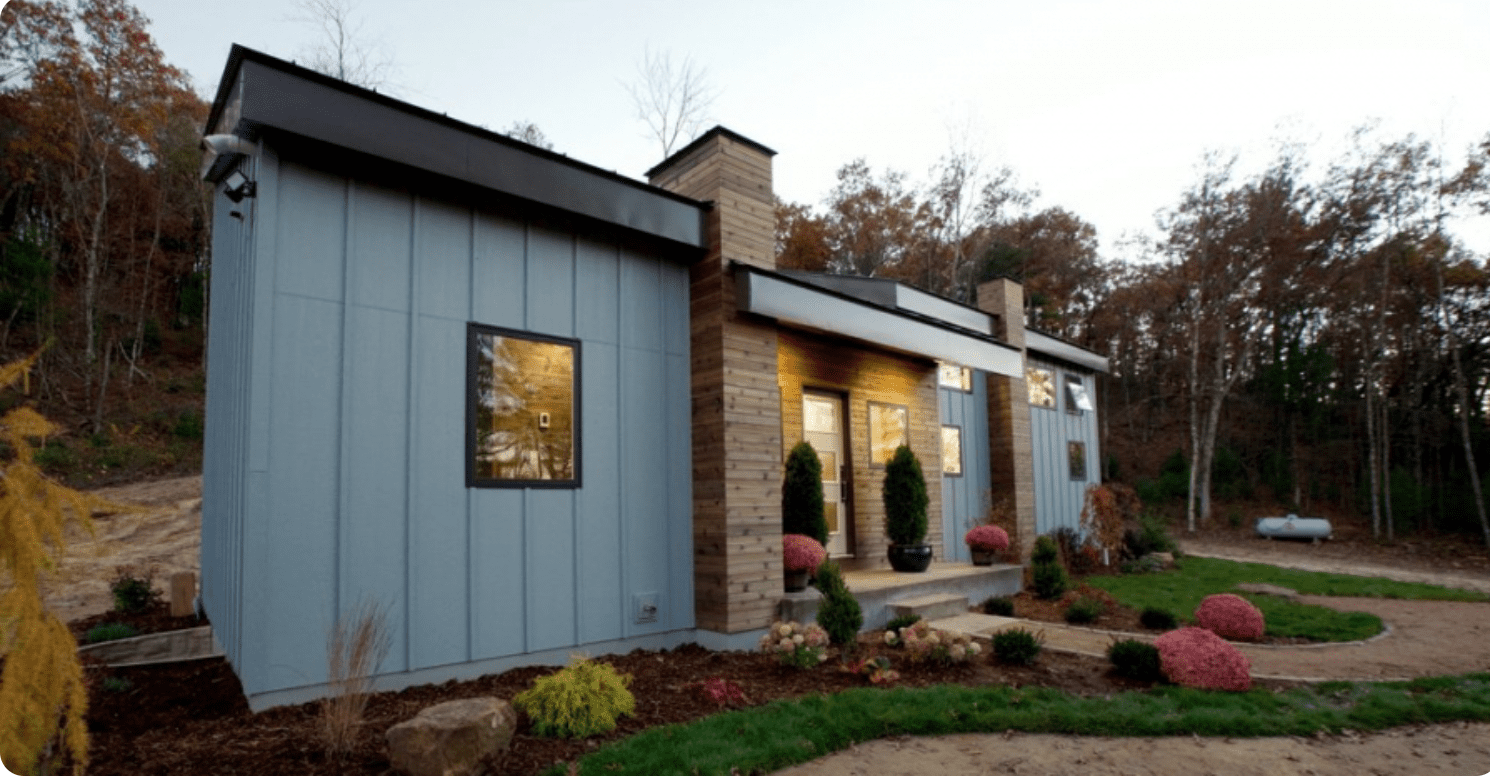 Through the front door you will see the living space which features a comfortable sofa in the middle of the space, as well as the dining area and the kitchen sharing the space. The TV, mounted on the wall above and next to the fireplace, makes a great space for watching TV and Netflix. The kitchen is open and spacious with plenty of counter space. It has a sleek, modern design. The space is larger so that it can accommodate a full-sized double-door fridge and oven with microwave on top. There is also a double sink, and a dishwasher. Because tiny houses typically only have small or tiny appliances, this house is more like a regular one. They also installed a lot of cabinets and quartz countertops that look great and modern. This tiny house also features a large bathroom with a full-sized vanity, and a shower with a flushing WC. If the owners desire a bathtub in their tiny home, they could fit it in this one.
The bedrooms are super cozy and comfortable. Some of them have. There is also the master bedroom which has tons of space and a private bathroom. There are three bedrooms and two bathrooms, each with a shower. The loft space above could be used as a lounging area or additional sleeping space. These are just a few of the many tiny house designs that can be made from this model. The patio they added to this tiny house allows them to set up a barbecue and outdoor seating for pleasant evenings outdoors. This tiny house shows how 675 square feet can be used in the most effective way. This tiny house would make a great cottage or home in the woods, or as a full-time residence. Take a look at the photos and see if this is the type of tiny house that you can imagine living in.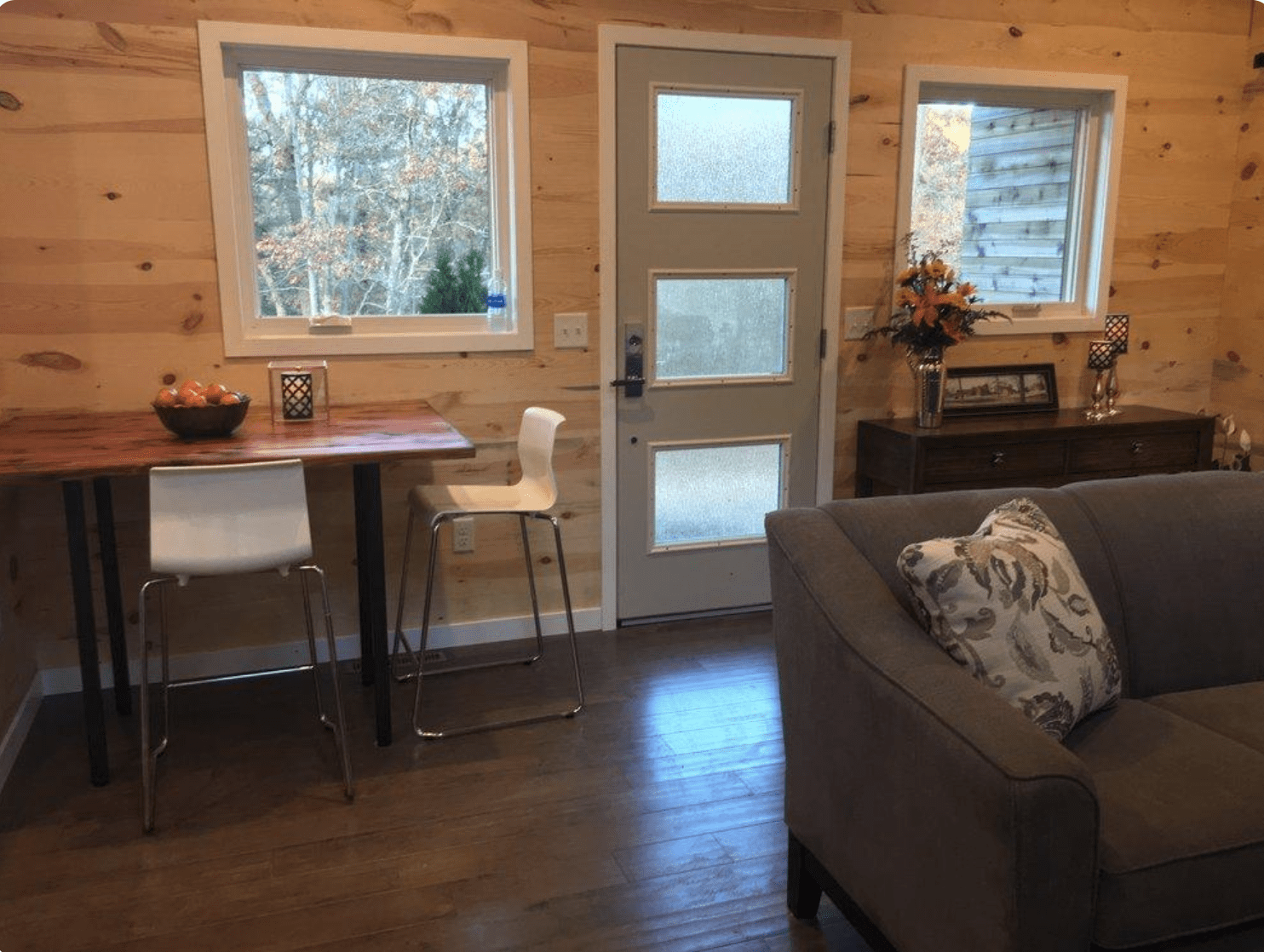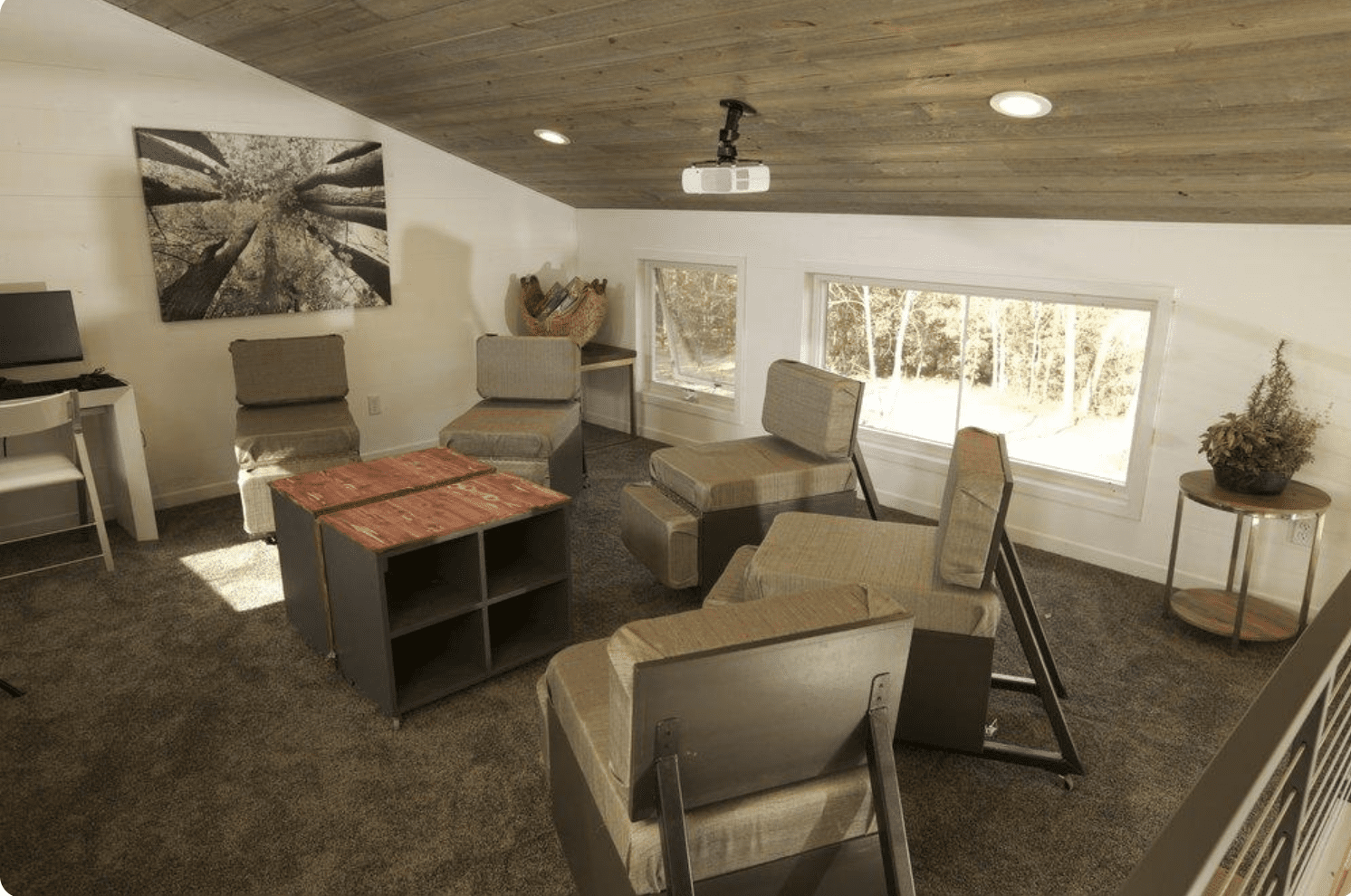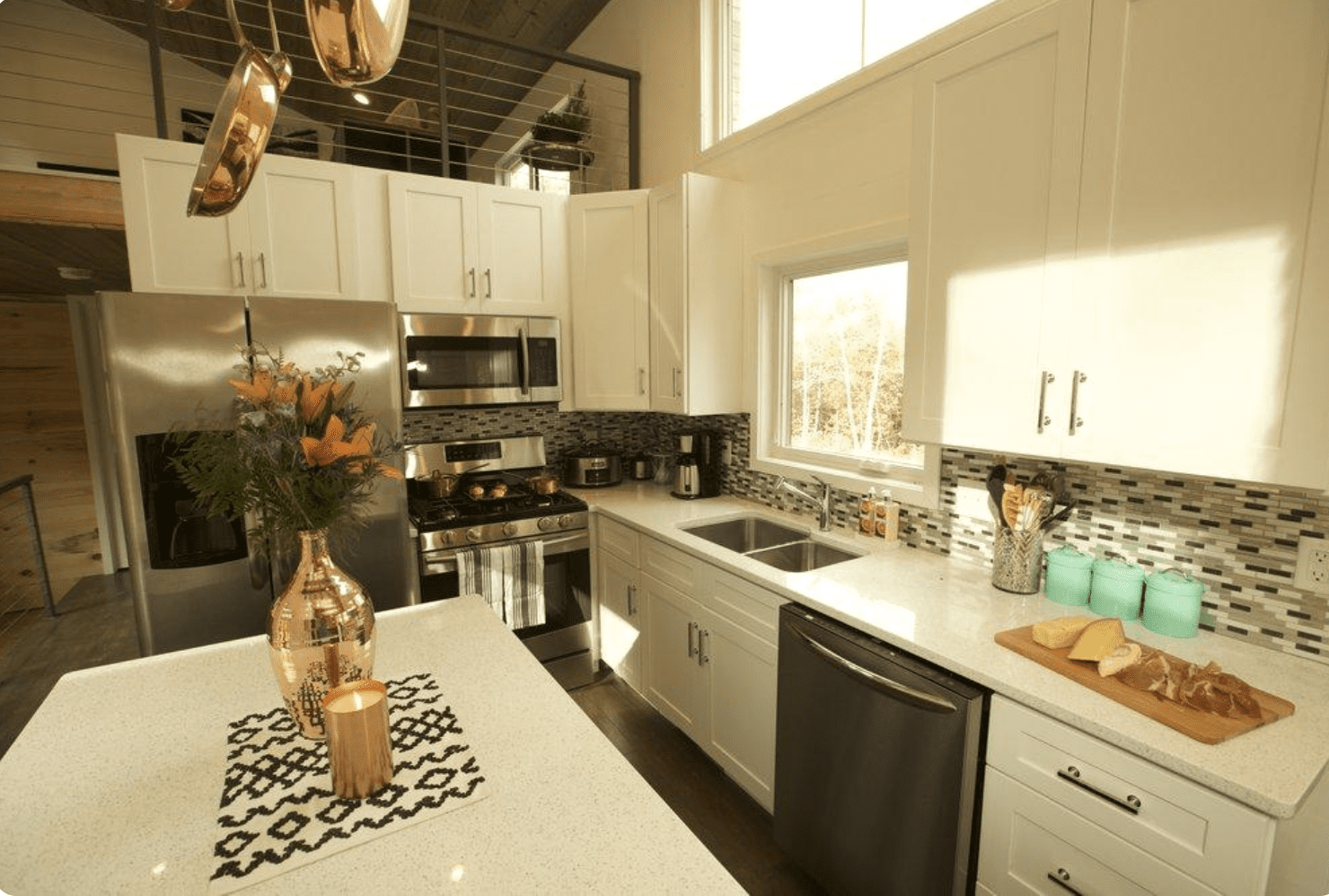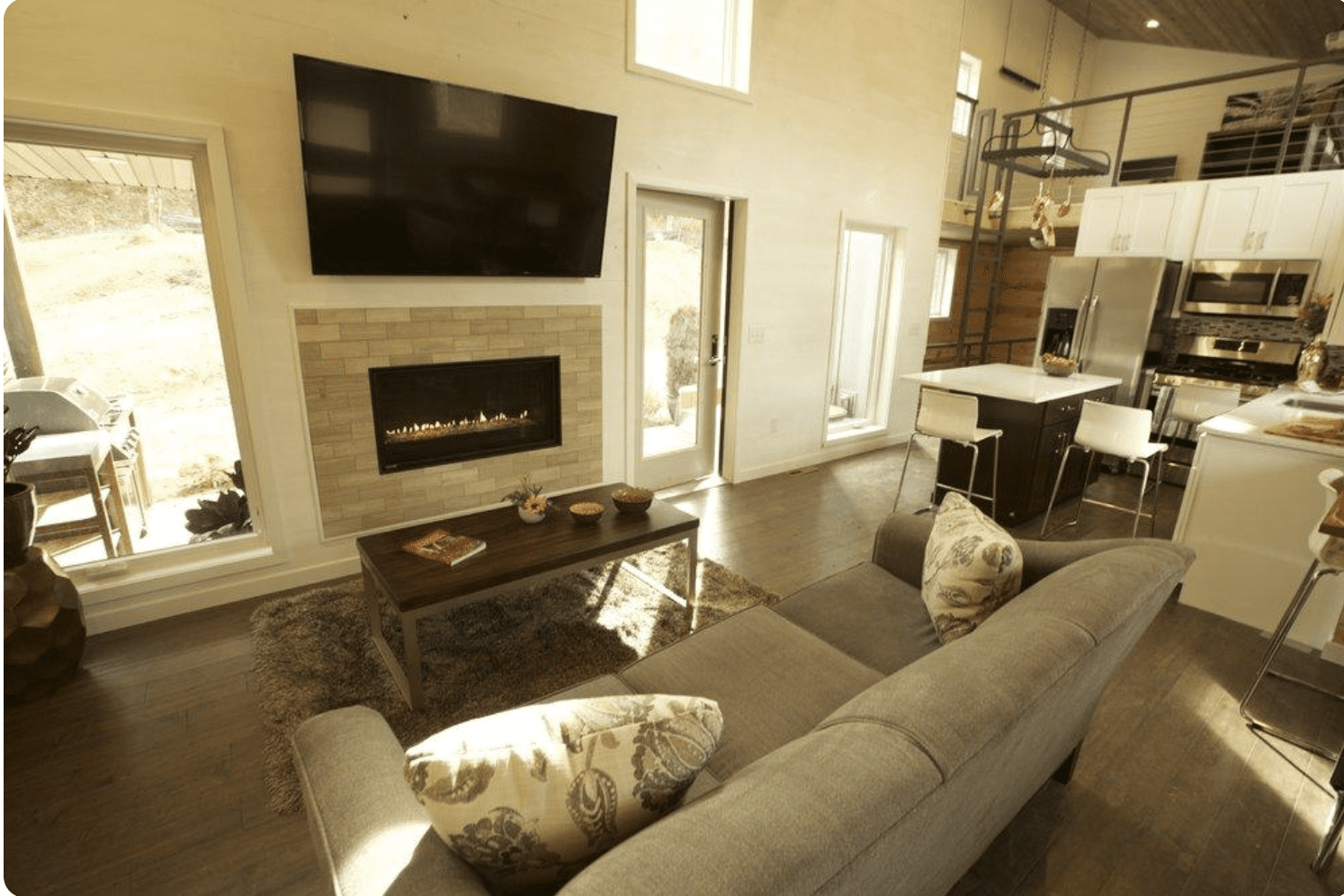 You can find more information about this story at: Viva Collectiv