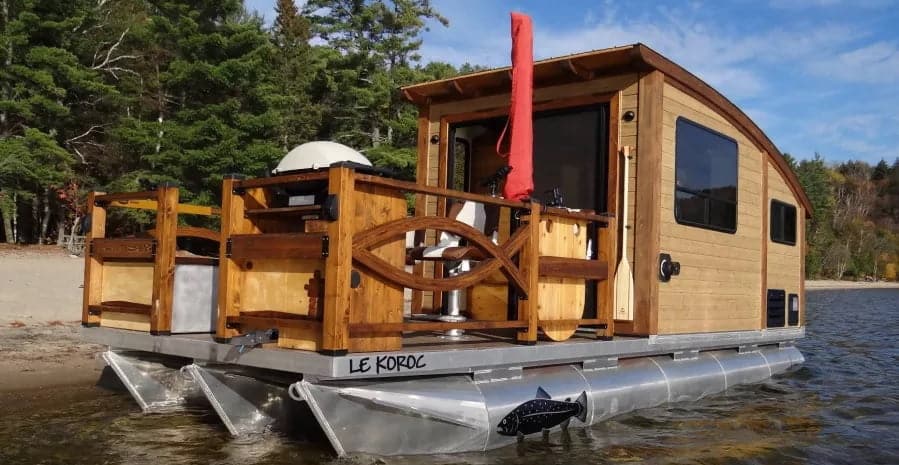 Relax and let go of all your worries. The perfect little houseboat experience was created by a Quebec boat builder. These floating homes can even be powered by solar energy, making them perfect for an aquatic holiday. This model is called Le Koroc and was designed to be lightweight and efficient. The manufacturer put a lot of effort into selecting lightweight materials that are also strong and durable over time. This beautiful, 5,000-pound houseboat was made from plywood and laminated white cedar beams. Depending on its size and the materials used, larger houseboats can weigh up to 40,000 lbs. A smaller houseboat is more affordable to build and will be easier to transport than a larger one. This small houseboat measures 24 ft in length and 8 ft in breadth. It can be easily towed on the highway and complies with all applicable regulations. The owners can take their houseboat anywhere they want. The inside of the houseboat has everything you need, including a small table in its kitchen and a bathroom that includes a shower stall. The table can be transformed into a bed with the mattress made from the bench seats on either end. There is also plenty of storage space.
The boat's front has a living area and an open deck. You can also have a barbeque and store your fish caught while out on the water in the fish tank. The houseboat's total cost is approximately $65,000, including everything on board. To provide electricity for the refrigerator and lighting, a 265-watt solar panel is attached to the metal roof. The lights are also led, which helps to reduce power consumption. They also installed composting toilets, which are easy to maintain and clean. The houseboat's pleasing shape and contour is due to its sloping roofline. It is the perfect small waterfront home for people who love fishing, wildlife, or simply being on the water.
The company offers several common designs such as this one. However, each design is customizable by adding additional options to meet the buyer's requirements. This houseboat is part the fishing series. It has a fishing deck, a storage container for the caught fish, as well as a grill to cook them. Le Koroc V, a holiday series version of the Le Koroc, measures 28 feet in length by 8.6 feet wide. This one features a larger cabin and a waterproof deck that includes seating. L'Équinoxe is a larger version of Le Koroc, measuring 32 feet by 9.1 feet and providing more room than the other two. It is believed to be Le Koroc's older brother. This houseboat can accommodate four adults and has two single beds that can be moved. The deck also has couches. L'Équinoxe D, the largest choice, is a double-decker design with the living area on the upper deck and the main deck. There are many uses and purposes for this houseboat, so everyone will find something they love. Which of these charming houseboats would YOU choose? Which would you choose?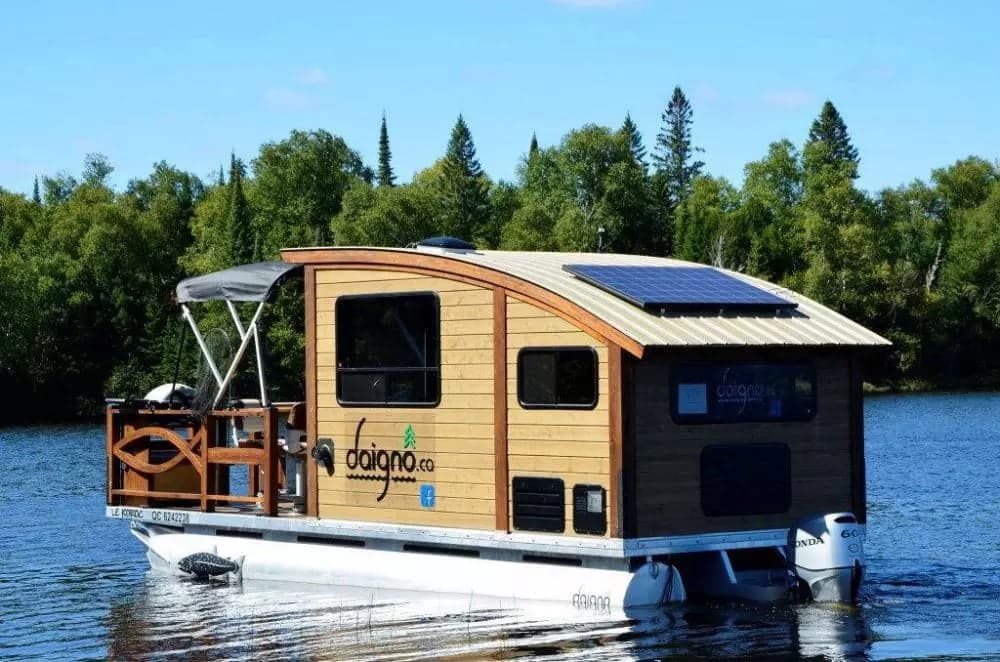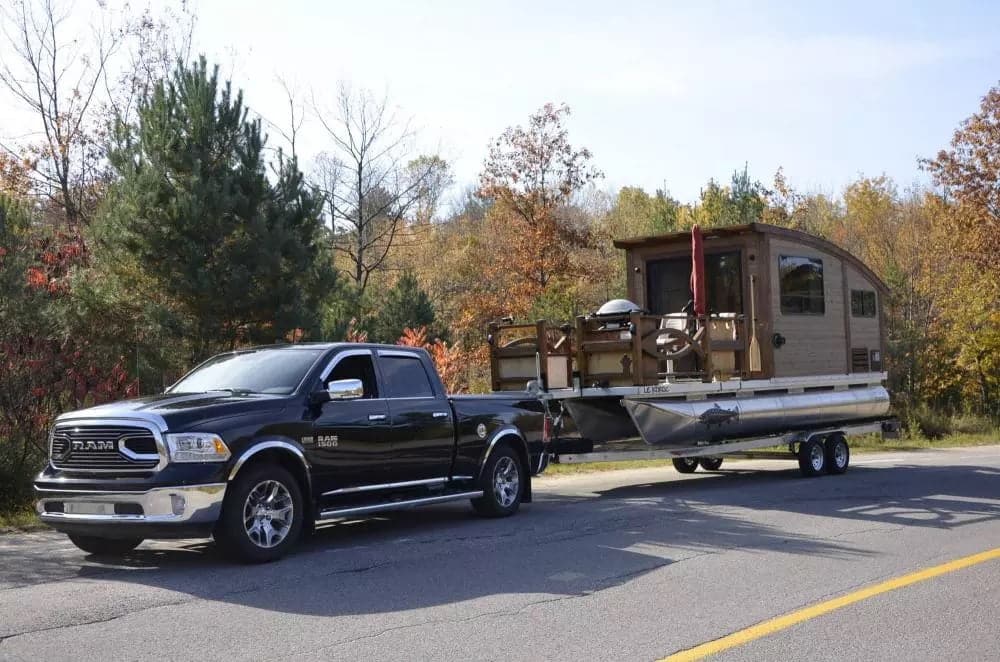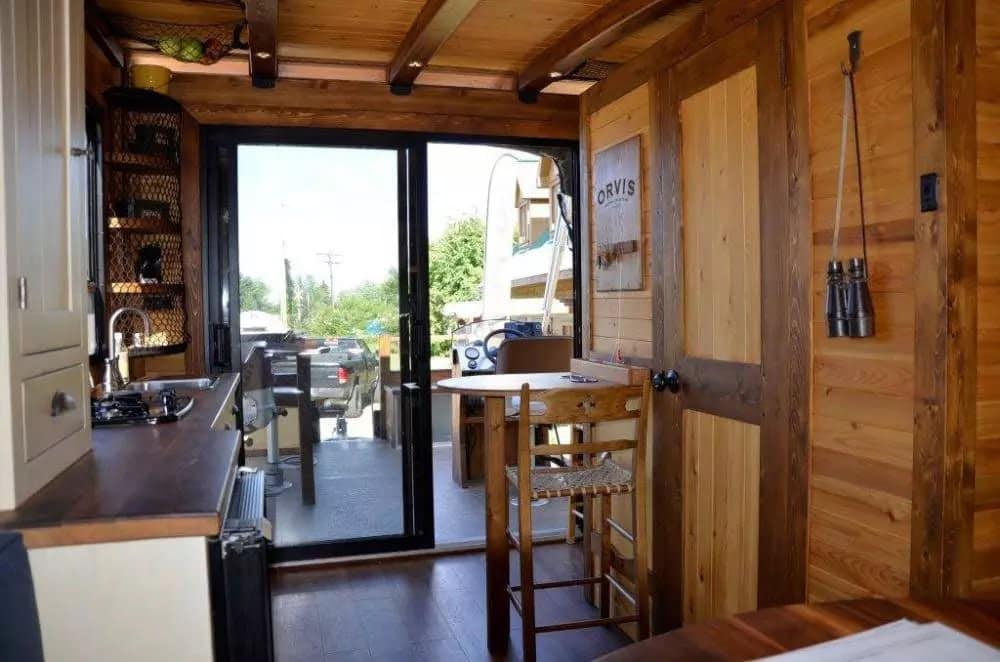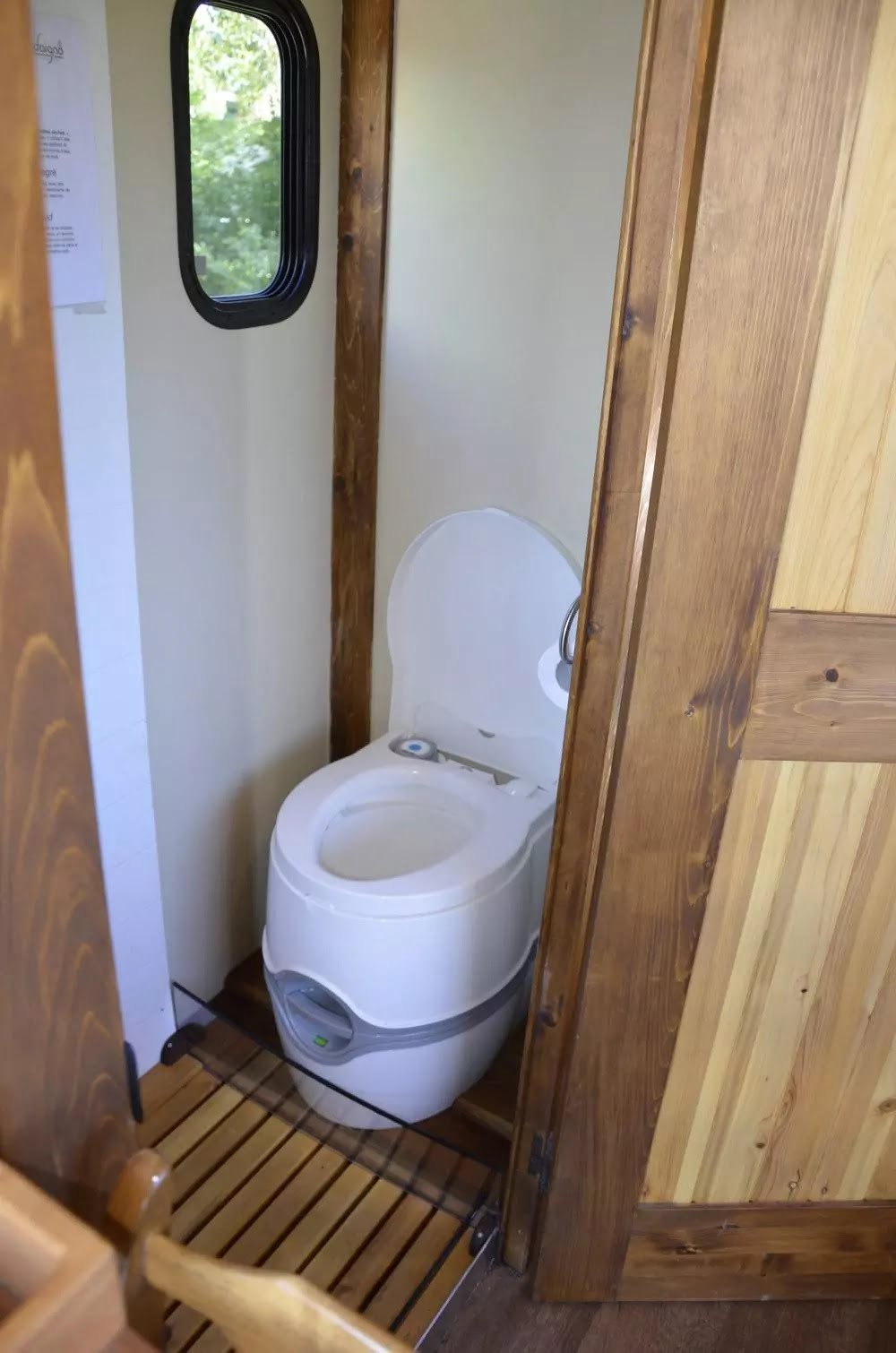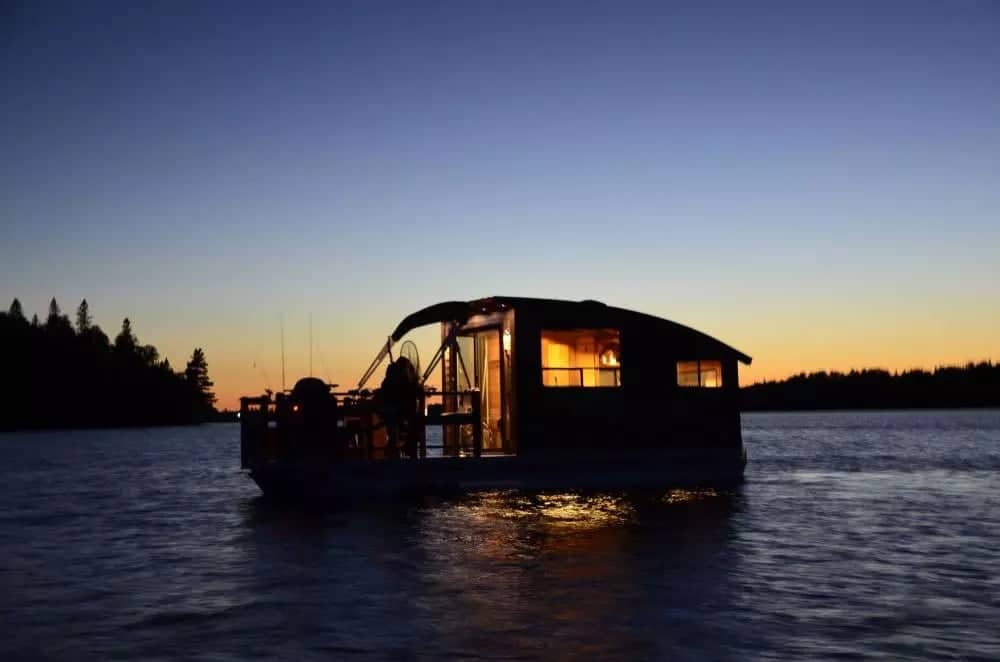 These Tiny Houseboats have been designed and constructed by Daigno.