This rustic cabin is the perfect place for country living. The elevated front porch allows you to take in the beautiful mountain views from this spot.
The home is located at the base of Broke Off Mountain in New Mexico and Carson National Forest, New Mexico.
Step inside and you'll find that it is everything you could ever dream of.
This log cabin was custom-built with log beams and wood plank floors and walls. It has a cowboy feel, which is reflected in the log cabin design.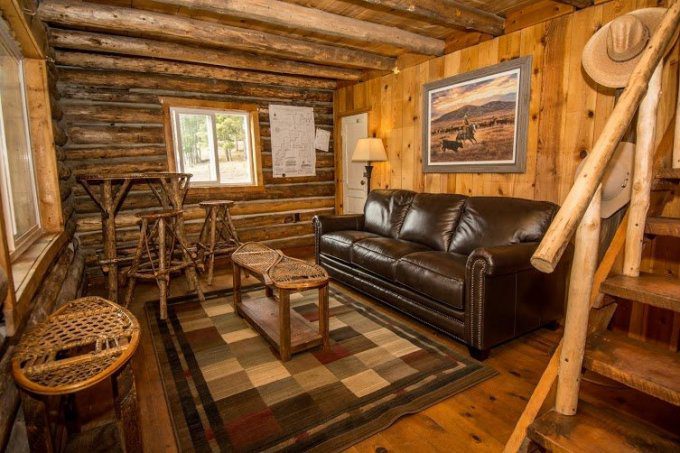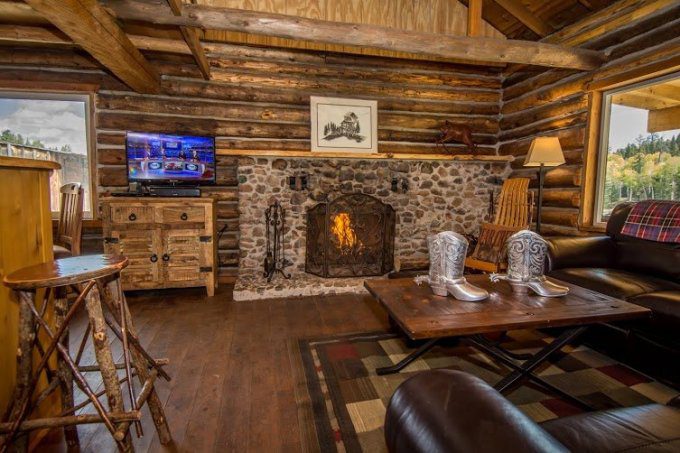 It is a great way to reset your mind and body by spending time in a cabin that is close to nature.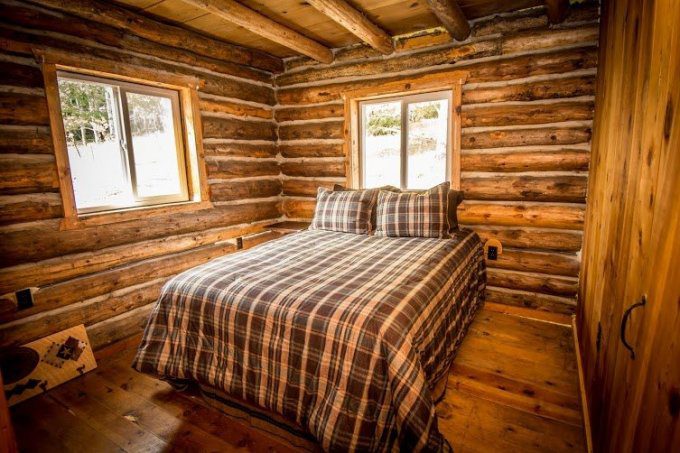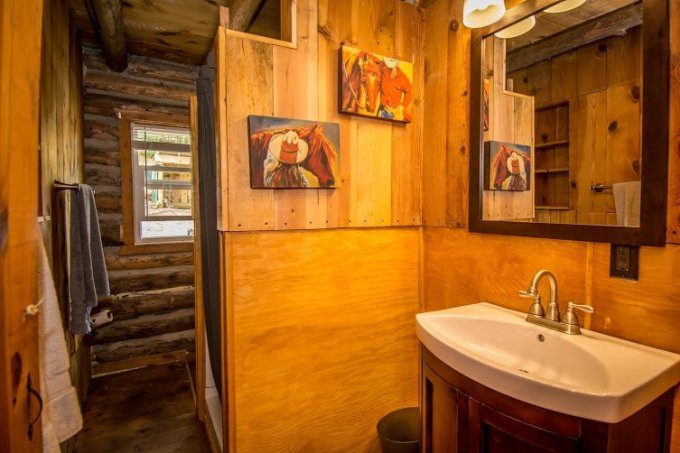 This log cabin design is a great inspiration for a country home or luxury vacation spot.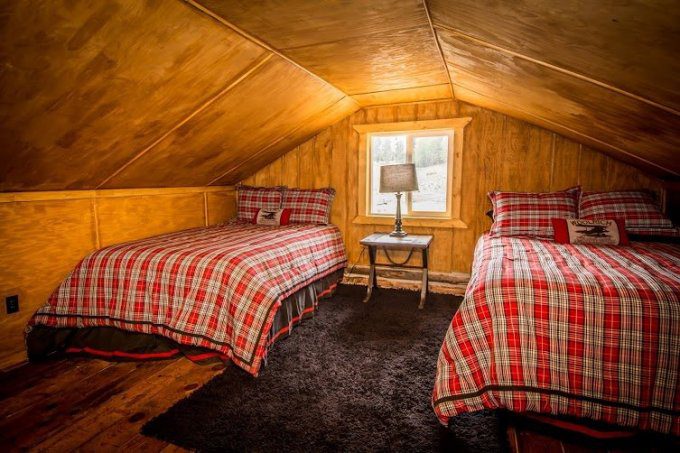 Courtesy Estately