Experience the irresistible allure of a log cabin with the Camp Cabin from Lazarus Log Homes. Priced at a modest $27,000, this log cabin offers an affordable opportunity to embrace the charm and warmth of log cabin living. Ideal as a weekend retreat, hunting cabin, or rental property, the Camp Cabin is a testament to simplicity, efficiency, and rustic elegance. Let's delve into the unique features, incredible value, and timeless appeal of the Camp Cabin.
The Charm of the Camp Cabin
The Camp Cabin is more than just a home; it's an embodiment of a lifestyle that values simplicity, nature, and serenity. With its Swedish coped and peeled logs, it exudes an authentic log cabin feel that is both visually appealing and emotionally comforting. Despite being a smaller cabin, the Camp Cabin does not compromise on the quintessential log cabin experience.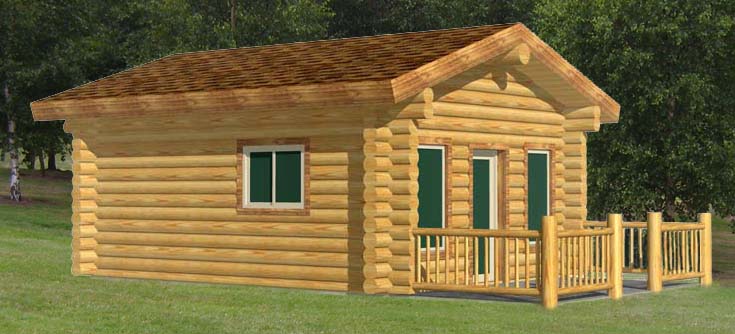 Superior Quality and Craftsmanship
Lazarus Log Homes takes immense pride in the quality of their log cabins, and the Camp Cabin is no exception. Built with 7-inch logs, the cabin promises durability and longevity, ensuring that your investment stands the test of time. The attention to detail and superior craftsmanship is evident in every corner of the Camp Cabin, reflecting Lazarus Log Homes' commitment to quality.
Versatility and Functionality
While the Camp Cabin may be small in size, it is big on versatility. Whether you're seeking a quiet weekend retreat, a hunting cabin amidst nature, or a rental property with a difference, the Camp Cabin fits the bill. Its compact design and efficient use of space make it an ideal choice for those seeking a simple yet functional dwelling.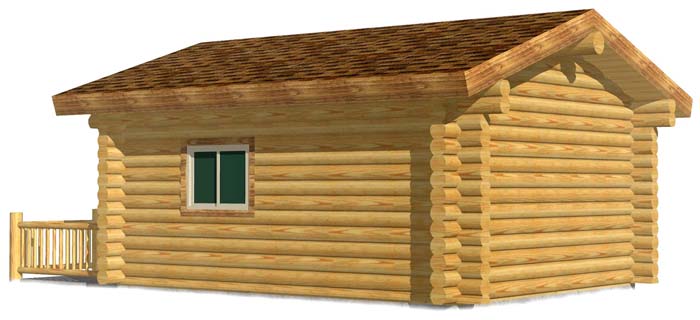 The Value Proposition
Priced at $27,000, the Camp Cabin offers a value proposition that is hard to resist. While log cabins of this size might be more expensive than framed cabins, they offer an experience that is twice as valuable. The warmth, looks, and feel of an authentic log cabin are simply irreplaceable. Moreover, the final price depends on the log wall size and the market at the time of purchase, offering some flexibility.
The Lazarus Log Homes Difference
Choosing Lazarus Log Homes for your log cabin means choosing a company with a reputation for quality, customer satisfaction, and authenticity. Their log home packages, including the Camp Cabin, reflect their commitment to providing customers with affordable and high-quality log cabins. With Lazarus Log Homes, you're not just buying a log cabin; you're investing in a lifestyle and a community.
Embrace the Log Cabin Lifestyle
Owning the Camp Cabin is about embracing the log cabin lifestyle. It's about appreciating the beauty of peeled logs, the coziness of a compact space, and the tranquility of being close to nature. It's a chance to step away from the hustle and bustle of city life and immerse yourself in the serenity of rustic living.
The Camp Cabin from Lazarus Log Homes, priced at $27,000, offers an unbeatable blend of rustic charm, quality craftsmanship, and affordability. Whether you're seeking a weekend retreat, a hunting cabin, or a rental property, the Camp Cabin is an investment worth considering. Don't miss this opportunity to own a piece of the log cabin dream.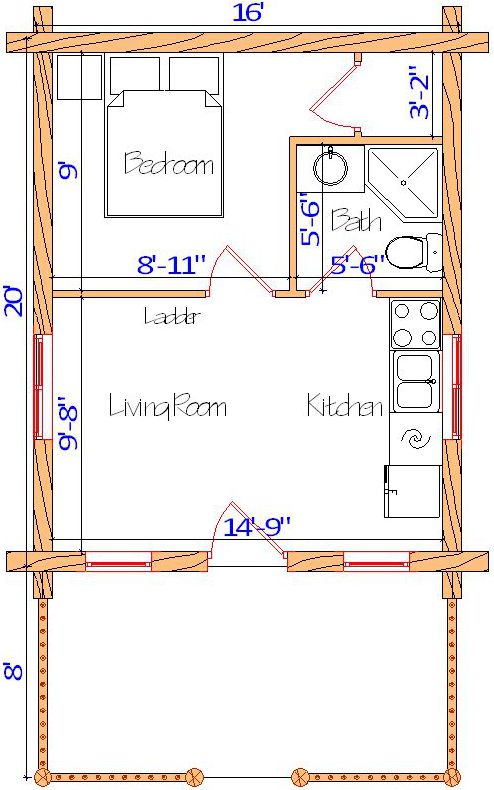 ---
Source: Lazarusloghomes