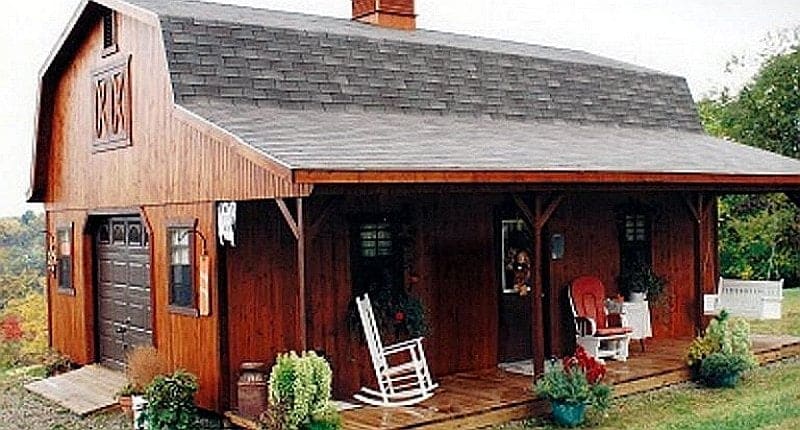 This small house structure is built on an Amish barn foundation. This "Hi-Loft Porch Barn", from Amish Buildings. These alternative building styles are gaining popularity due to their affordability and rustic aesthetic.
Barn houses can be used for many things. They can be used as storage or they can even be sold to someone else as a home. Plus, there's no reason why you can't add more bathrooms and kitchen fixtures to the building or even another unit later on.
Miller Hi-Loft Porch Barns offer all the same quality features as their Hi-Loft Barns but with a porch that is 8′ wide on one side. The 16′ wide Hiloft porch barns come with a loft and stairway as standard features. They also include a curving stairway that leads to the landing area. There are also 24′ wide Hi Loft Porch Barns.
See the gallery of images below (all images can be expanded on our website, even the featured photo at the top).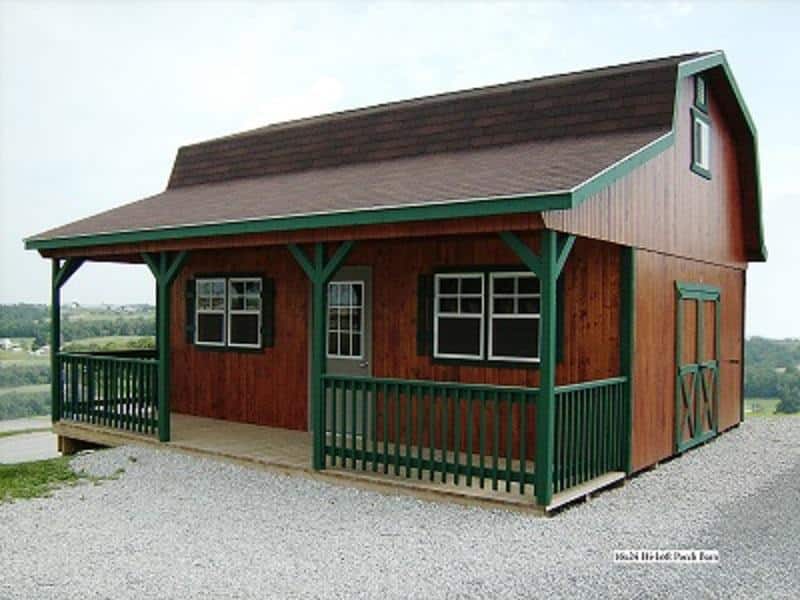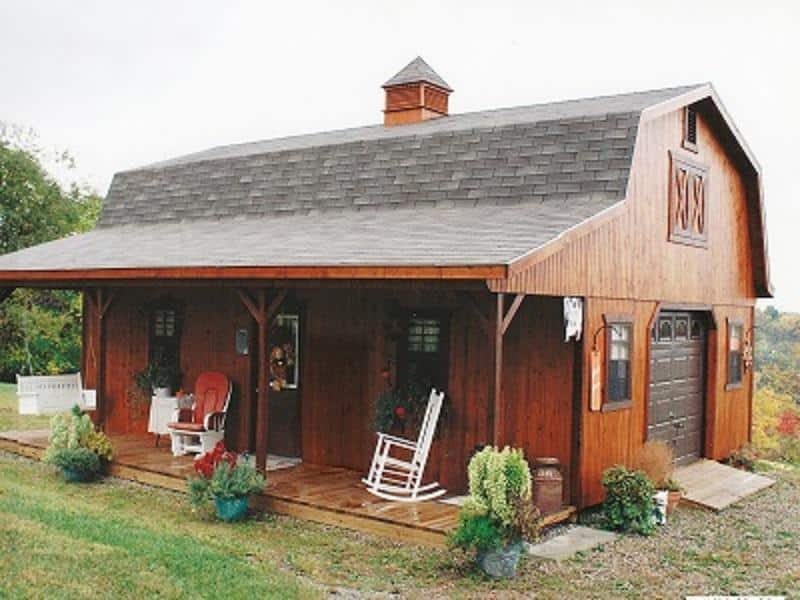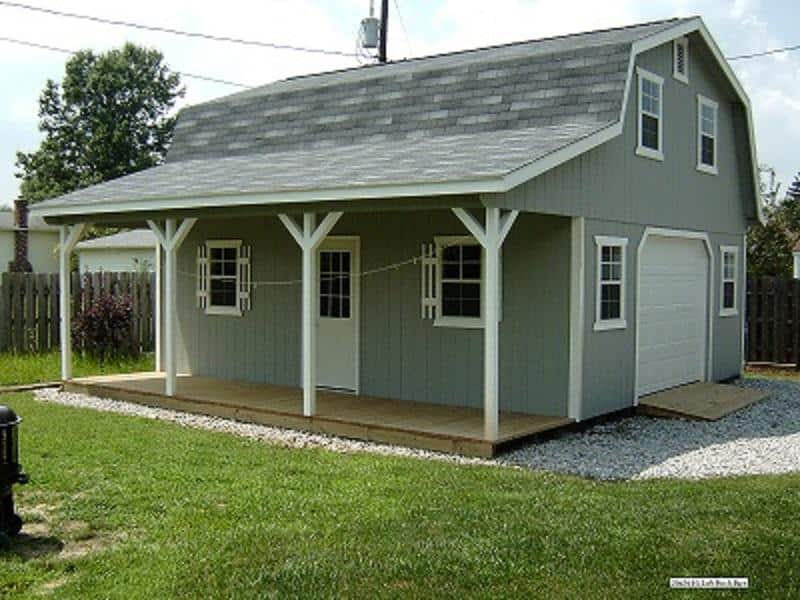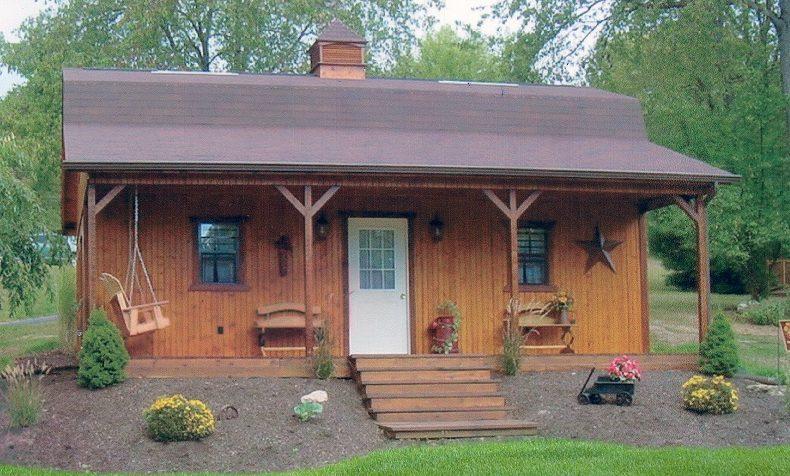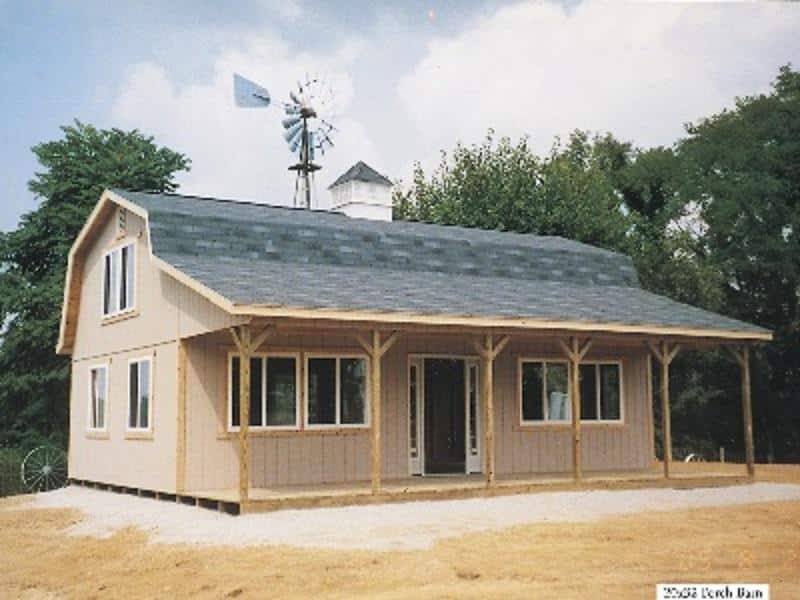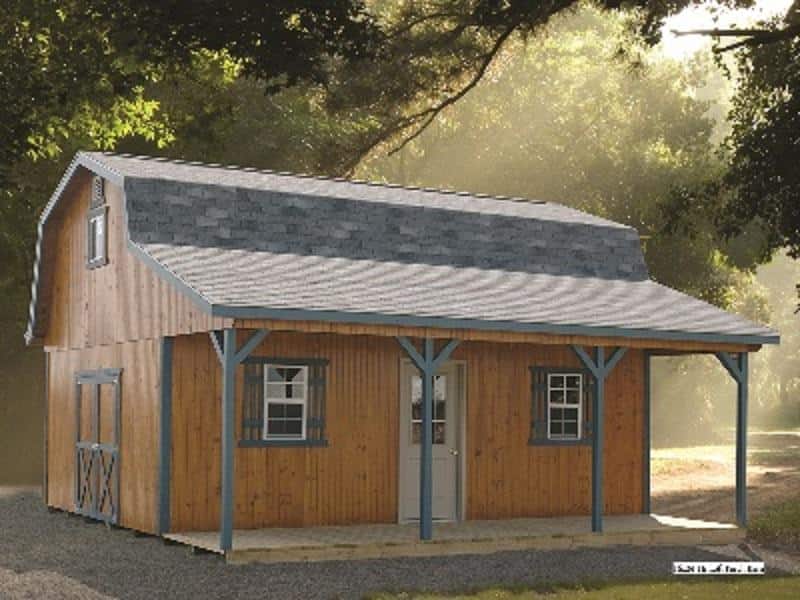 Amish Buildings is one of the many barn builders that we have indexed. You can search by the company name to find local builders. To see more barn, click here.